Lydprodukter
Willemoesgade 16, kld th
2100 København Ø
Man - Ons : 10:00 - 16:00
Tor - Fre : 10:00 - 17:00
Lør : 10:00 - 13:00
Ring gerne da vi også tager ud til kunder.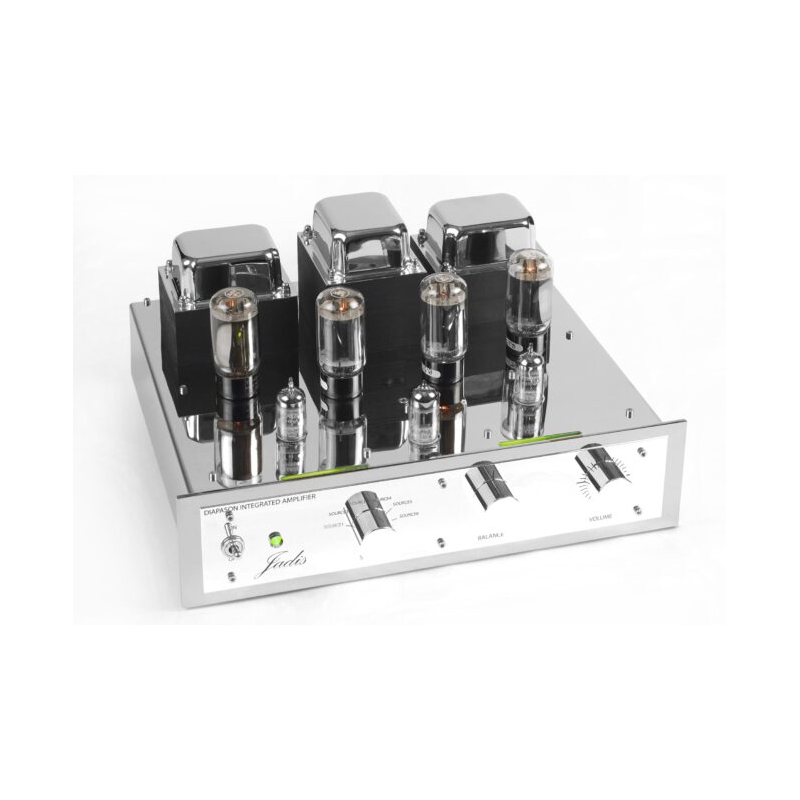  
Diapason Deluxe
Inkl. moms
29025
Levering indenfor 5-7 dage
The Jadis Diapason Deluxe Version Integrated Amplifier is an audiophile-quality stereo model that has been upgraded from the famous Jadis Diapason. It has the same features, but brings a new, more modern and more luxurious design, the chassis is made of the same material as the other Jadis Products ( non-magnetic stainless steel ) . The power and ouput transformers are hand made at the Jadis factory with the same process as for traditional Jadis transformer but their conception is slightly different. The components are the same as the ones used in all Jadis products, only the connectors are different. They are mounted on a printed circuit for faster and easier assembly/maintenance in order to contain the costs.
Jadis Diapason Luxe version : 6L6, ECC83 and ECC82 tubes
Jadis France specializes in the design and manufacture of high-quality tube electronics. Warm, lively, natural, the sound of Jadis amplifiers seduces tube lovers with its great richness. The Jadis Diapason Luxe is no exception to the rule with quality components and design, combining four 6L6 push-pull power tubes and three preamp tubes. It uses two ECC83 and ECC82 triodes to bring each of the six RCA inputs (CD player, computer, DAC, SACD player, etc.) a warm and natural tone. Combined with 6L6 power tubes, the Jadis Diapason Luxe Version amplifier offers an attractive and realistic sound. This configuration allows the Jadis Diapason Luxe to deliver 2 × 15 watts at 4 and 8 ohms. The Diapason Luxe version tube int-amplifier can easily be associated with any type of speaker, and ideally with high sensitivity. The BAIS can be set easily with a flat screwdriver from the top of the unit, a range of LED shows when the BIAS is correct. Easy output impedance selection with 4 Ohms and 8 Ohms speaker output.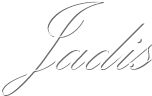 Jadis Diapason Luxe = Gouden front, connectoren en verchroomde transformatoren kappen.
Power : 2 x 20 W Klasse A/B
BIAS: Manual ( regelbaar met LED)
Bandwidth @ -3 dB : 20 Hz à 35 kHz
Powertubes : 4 x 6L6
Signaltubes: 2 x ECC83 & 1 x ECC82
Speaker output : 4 & 8 ohms
Inpedance input : > 100 kohms
Sensitivity : 100 mV
6 ingangen – option USB A
Measures : 37 x 35 x 16.5 cm
4 andre varer i den samme kategori: