Lydprodukter
Willemoesgade 16, kld th
2100 København Ø
Man - Ons : 10:00 - 16:00
Tor - Fre : 10:00 - 17:00
Lør : 10:00 - 13:00
Ring gerne da vi også tager ud til kunder.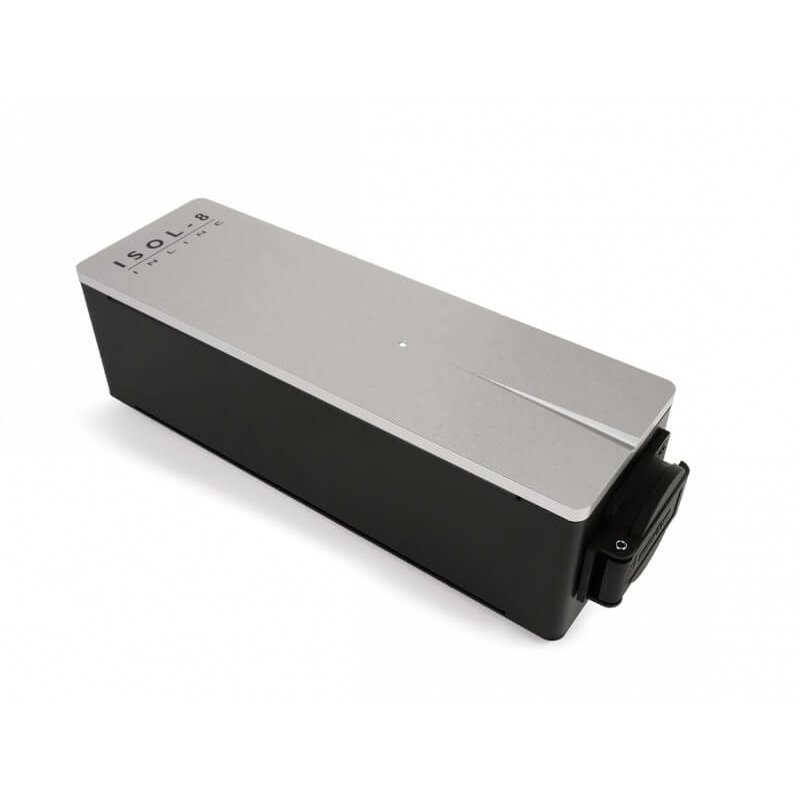  
Inline
The Inline has a lot to offer. It is a high value, multi-purpose one channel, one outlet power conditioning solution in a compact format. Featuring Axis DC blocking and a powerful multi-stage filter suitable for a wide range of system components.
Ensuring your power supply is as clean as possible can bring substantial performance benefits to all systems both large and small. The ISOL-8 InLine is a single channel, one box solution with big performance for the smaller end of the spectrum.
The InLine is truly versatile, suitable for a wide range of system components from any source component, small to medium amplifiers and all-in-one systems. Despite its compact dimensions and affordable price it still features premium build quality and effective performance to combat the two most important power problems that impact audio systems today: DC on the mains and electrically transmitted noise.
The IEC inlet feeds a high current DC blocker that uses the same topology as the acclaimed PowerLine Axis. This stops the degradation of your equipment's vital power supply transformers through core saturation. Read more about ISOL-8 Axis DC blocking technology here.
The InLine complements DC blocking with a high performance, low impedance filter circuit which harnesses ISOL-8's vast experience in power conditioning to effectively remove electrical noise without compromising dynamic performance.
The single outlet has a continuous capacity rating of 10 Amps. ISOL-8 only ever quote continuous ratings. The very high theoretical peak current ratings quoted by some competitors assume zero ohm supply and load and simply are not representative of real world conditions where line and load impedance are very much higher.
The InLine feature ISOL-8's premium build quality. Designed and built to last with premium components including Evox capacitors, silver plated PTFE insulated wiring and custom ISOL-8 chokes. All ISOL-8 products are designed and manufactured in the UK and come with a five year guarantee in the UK.
The InLine liberates performance in your system which has been lost to compromised power supply. The InLine gives nothing away in performance or versatility, despite its compact dimensions and modest price.

4 andre varer i den samme kategori: