Lydprodukter
Willemoesgade 16, kld th
2100 København Ø
Åbningstider
Man - Ons   : 10 - 16 / Tor - Fre : 10 - 17 / Lør : 10 - 13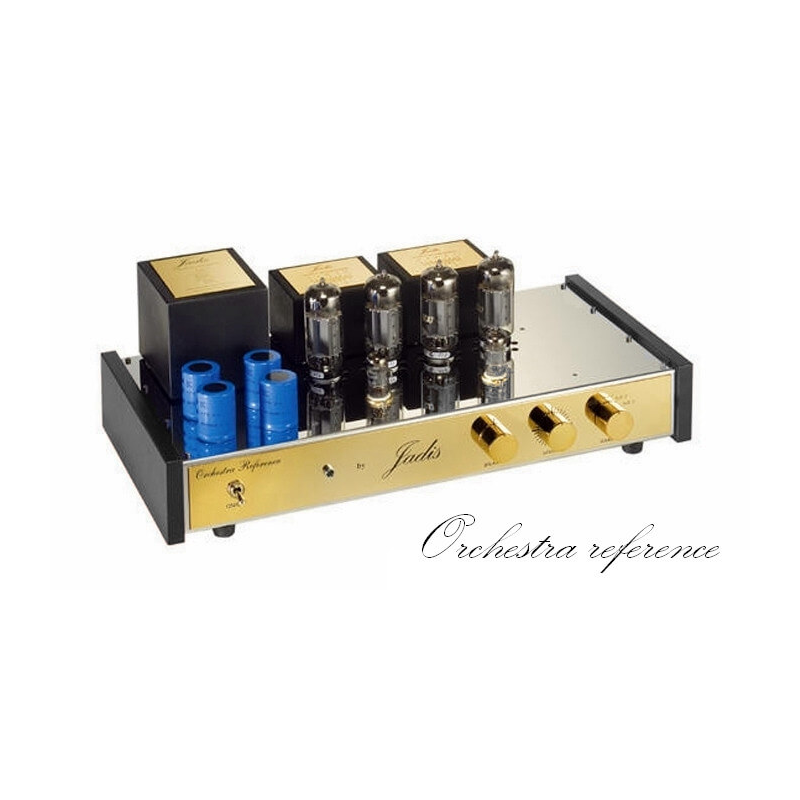  
Orchestra Reference
Inkl. moms
37625
Levering indenfor 5-7 dage
The Orchestra displays stainless steel chassis with tubes mounted on ceramic sockets with golden pins. It has 4 EL34 tubes mounted in push-pull which are driven by 2 ECC83.
This is the result of a very thorough study undertaken by Jadis with one main objective: to make a product with all the essential qualities of a high-end device at a reasonable price.
The JADIS REFERENCE version provides a golden finish for front and top plates also, tone controls can be added.
Type Integrated amplifier with optional remote control
Bias fixed – has to be adjusted when tubes are changed
Power 45W class-B
Input type 5 line input
Bandwidth 5Hz to 60kHz @-3dB
Sensibility 250mV
Number of blocks 1
Tubes list 4 x 6CA7, 6550, KT88 of KT120  2 x ECC83
Dimensions 53x27x20 cm
Weight 20 kg
Consumption 300W
4 andre varer i den samme kategori: