Lydprodukter
Willemoesgade 16, kld th
2100 København Ø
Åbningstider
Man - Ons   : 10 - 16 / Tor - Fre : 10 - 17 / Lør : 10 - 13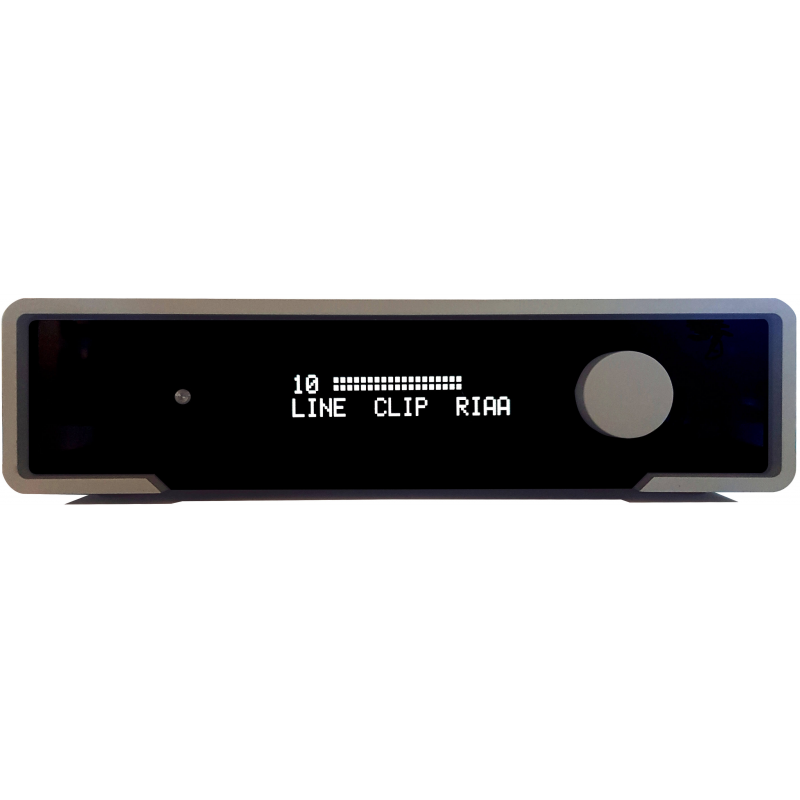  
Joplin MkIII ADC/Phono
Inkl. moms
18600
På lager
Turn your computer into a high resolution audio recorder!
The Joplin MkIII is exactally what you need to connect your turntable to your computer or to your all-digital hi-fi system.
The versatile analog front-end, with settable gain up to 65dB and variable input impedance allow user to connect every phono cartridge without the need for a phono preamplifier. In case a phono preamplifier is to be used, the analog input may be set to 0dB gain and 47 kOhms impedance, to behave as the line input of every preamplifier or integrated amplifier
The internal processing block allows user to enable phono equalization in digital domain, choosing one out of several phono curves available.
Digitized data are sent to a wealth of digital outputs, as well as to the USB port for recording into a file on a computer. An auxiliary SPDIF digital input enables a digital communication channel to the computer, actually providing it with a digital input.
The extremely high signal-to-noise ratio, the vanishingly low distortion and the precision of the equalization curves make for a virtually transparent link between your turntable cartridge and your digital preamplifier and your computer.
Inputs:

analog single-ended (RCA)
SPDIF (RCA)

Outputs:

SPDIF (RCA)
AESEBU (XLR)
optical (Toslink)
USB 2.0 high speed
I2S

Sample frequencies:

PCM 44.1kHz to 384kHz

Sample frequencies on I2S output:

PCM 44.1kHz to 768kHz, DSD 64x to 256x

PCM resolution:

16 bits to 32 bits

Signal-to-Noise Ratio:

122dBA (gain: 0dB)

THD+N:

0.0003% (gain: 0dB)

Input sensitivity:

2.5Vrms (gain: 0dB)
1.4mVrms (gain: 65dB)

Analog gain:

0dB; 10dB to 65dB

Digital gain:

average 6-8dB with each phono curve
(easily interfaces with MC cartridges with output voltage down to 4-500uV with minimum loss of resolution and signal-to-noise ratio)

Analog input impedance:

10 Ohms to 50 kOhms || 100pF

Low-pass filter:

5kHz
10kHz
disabled

High-pass filter:

50Hz
16Hz
disabled

MPX filter:

-60dB @ 19kHz

I2S output modes:

off
bypass (same sampling frequency as menu setting)
PCM x1 (44.1/48)
PCM x2 (88.2/96)
PCM x4 (176.4/192)
PCM x8 (352.8/384)
PCM x16 (705.6/768)
DSD 64x
DSD 128x
DSD 256x

Supply voltage:

15VDC

Power Consumption:

4W (operational)
1W (standby)

Size:

200x200x50mm (wxdxh)

Weight:

net 2kg (including ancillaries)
gross 2.5kg
4 andre varer i den samme kategori: