Lydprodukter
Willemoesgade 16, kld th
2100 København Ø
Åbningstider
Man - Ons   : 10 - 16 / Tor - Fre : 10 - 17 / Lør : 10 - 13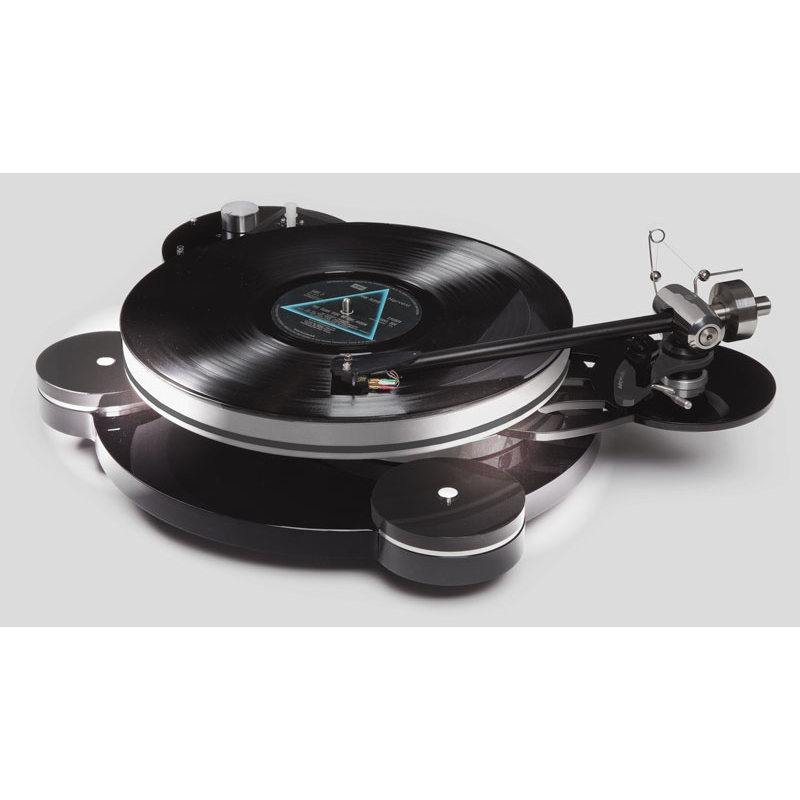  
CALYPSO MK4
Inkl. moms
23850
På lager
For out-and-out performance, this deck has all the attributes you could ask for. Strengths lie in superb transparency, timing, musicality, dynamics, and tangible soundstaging. Capable of outperforming much more expensive, respected decks, Calypso MK4 is not going to dissapoint you. Also, being neutral and system-friendly, it suits most applications very well.
The Calypso performance improves over Aurora in all aspects of music. In particular bass weight, definition and depth are increased. Resolution across the whole audio spectrum is significantly improved. Dynamics and the projection of voices take on a new realism.
Arm Mount
The deck mounts all Origin Live 240mm (9.5″) tonearms.  A mounting option to fit 12″ arms is also available, but this is an either/or choice, rather than an addition. Customers can change over to the 12″ option at a later date, but there's a considerable saving if you order it with the deck.
Superb Styling
The elegant simplicity Calypso MK4 sculpted curves, along with its deep polished finish and top quality machine parts make it a highly attractive design.
Performance Features differentiating this deck from the Aurora
Heavy inertia disc for mounting the sub-chassis reduces vertical modes of vibration
Inertia discs positioned at extremities of Plinth resist rotational forces arising from ground and airborne vibration
Higher grade Swiss Motor with double the Torque of Aurora Motor.
 Higher tolearance Bearing
"…it will come as no surprise that I am totally smitten with this player. It is a permanent part of my system and I seriously doubt if there is a player out there that can beat it in terms of outright enjoyment and musical flow. And even in technical and audiophile terms, I've not heard a better performance than this." Read the full review >
Hi-Fi Advice, Christiaan Punter
"Simply stated, the Origin Live Illustrious tonearm/Aurora Gold turntable (now Calypso) produce the best musical results of any turntable I've ever heard, regardless of price." Read the full review >
Stereo Times
"Pace is second to none along with precision and an extremely believable sound stage. Even with the least expensive pick up arm, this turntable projects an image that at times is frighteningly realistic." Read the full review >
Hi-Fi World

"It is still a relatively modest package, yet it produced some of the very best sounds from vinyl that I have heard for a considerable while……. An Audio Excellence rating is amply deserved." Read the full review >
Hi-Fi Critic
4 andre varer i den samme kategori: