Lydprodukter
Willemoesgade 16, kld th
2100 København Ø
Åbningstider
Man - Ons   : 10 - 16 / Tor - Fre : 10 - 17 / Lør : 10 - 13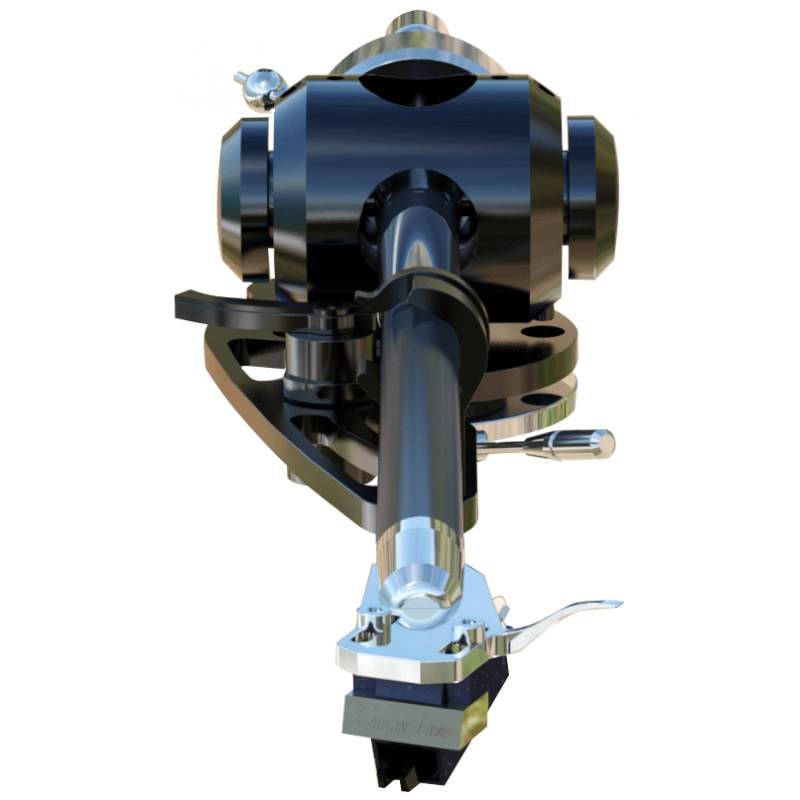  
ILLUSTRIOUS MK4
Inkl. moms
20525
På lager
This tonearm sounds astonishing, compared to Origin Live arms further down the range, and its commercial rivals. The ground-breaking design, and meticulous attention to detail results most noticably in an improvement of bass performance. However as always, when you go higher in the Origin Live range, every other aspect improves, notably definition, deep  powerfull bass, transparency and dynamics.
The result is a tonearm that has been widely acclaimed as a performance benchmark. Both reviewers and enthusiasts love the Illustrious for its outstanding bass power, superb dynamics and consummate musicality. It has supreme transparency too, allowing the finest cartridges to be used. Few designs better this brilliant device.
"The best tonearm I've heard to date… brilliantly detailed yet utterly musical, this arm is set to join the ranks of the all-time greats. Wholeheartedly recommended." Read the full review >
David Price, HiFi World
"The winner is the Origin Live Illustrious, a pick-up arm that is quite simply breathtaking…" Read the full review >
Albert Lee, Hi-Fi World
"The Origin Live Calypso Mk4 with Illustrious tonearm is flabbergastingly good! Tonally neutral, it has absolutely no coldness or hardness or any other sonic clue that can sometimes be attributed to a technically extremely well-executed reproduction." Read the full review >
Hi-Fi Advice, Christian Punter
"Combining the sonic virtues of both unipivot and gimballed bearings in a fuss-free package, it should work exceedingly well with a wide variety of cartridges and turntables. It is certainly the best all-around tonearm I've ever had in my own system. Highly recommended!" Read the full review
Bruce Kinch
"The sound is very dynamic and always effortless, with the silent background the performers seem to appear out of nowhere. This is what analog is all about! The bass isn't overdone as some other tables are (i.e. VPI), but everything is very well balanced in tonality. Very natural while always rich and engaging…" Read more owner comments >
Bill
Hybrid arm tube, composed of 5 materials for superb energy dissipation
Ultra low friction dual-pivot bearings for sweet, precise treble performance
Dual-Pivot floating vertical bearings decouple the armtube from the deck, reducing coloration
Higher mass Yoke than the Encounter results in a high definition tagible sound, particularly in the bass
High strength aircraft alloy headshell for increased dynamics
Superb quality copper conductor plugs eliminate signal degradation
Integral VTA adjustment
Now in  MK4 version, the arm looks similar to the previous MK3C but MK4 arms are easily identified by a slot in the rear stub for the counterweight clamp bolt. Another visual differences includes a more stylish slanted arm clip.
The MK4 version represents a major leap forward in performance through a stiffer arm tube. It also introduces a number of improved decoupling devices within the armtube itself. This included a new interface with the counterweight which is attached differently.  These new features result in significant improvements to: definition, transient speed, dynamics, separation, timing and overall musicality to name but a few.
4 andre varer i den samme kategori: